How to use Xero to handle LHDN CP500 or CP204
Xero can help you to make recurring bills, so you won't get penalty for paying tax late! Either CP204 or CP500. 
 
Xero has the features to track and pay bills on time. As we are aware that late payments for income tax may led to penalties. 
By using Xero, you can set up the bills to pay for LHDN and see when the bills are due and when to pay.

Assuming your CP500 RM 12,000 and need to be pay instalment for 6 months. So, your monthly tax payment is RM 2000 for 6 months.
From the Xero dashboard you can see the bills that you need to pay. You able to simply scan and make payment on time.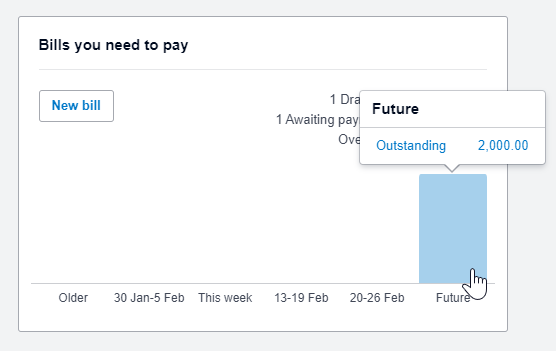 Picture on the right is the example: Your outstanding tax instalment that need to be pay is RM 2000, it will automatically appear when you set up the recurring bills.