WHAT WE DO
FusionETA is a technology consulting company that focus on using digital cloud solutions to help our client improve business operational efficiency, increase digital presence in the marketplace to generate new leads and to systemize standard operating procedure for business expansion.
FusionETA currently focus on Bitrix24, Xero Cloud Accounting and HREasily digital solution. We use these software to power our own organization and to assist our client to take full advantage of the capabilities offered.
As a technology company, we are able to customize and integrate between Bitrix24, Xero and HREasily to fit your organization requirements.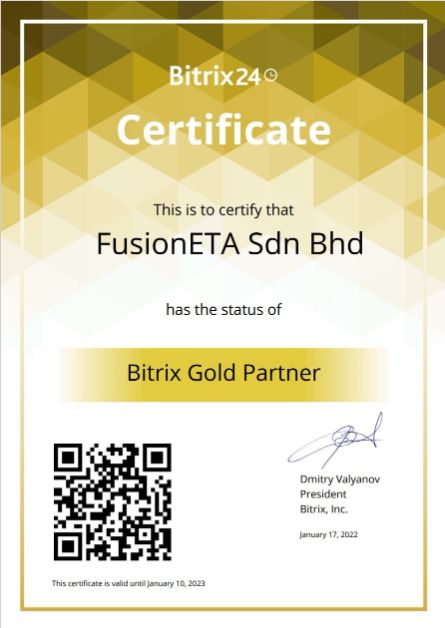 10 Jan 2022
We are a Bitrix24 Gold Partner
This award is given to Bitrix24 partners whom have proven to have the technical capabilities to implement Bitrix24.
Industry Knowledge
Our team consist of subject matter experts whom have delivered IT projects for various businesses in various industries. We can share with you how businesses in your industry or in other industries optimize their business processes.
Technical Capabilities
We have over 5 years of experience in implementing Bitrix24 for our clients. We will use out of the box functionality to meet your requirements and apply workaround if there is no existing function. We have done various integration of 3rd party application to Bitrix24.
Training & Advisory Service
We provide training to our client to help them in the adoption of the system. We focus on business process flow rather than the technical function.
Professional support
We have a team of Bitrix24 Consultants whom is able to assist you.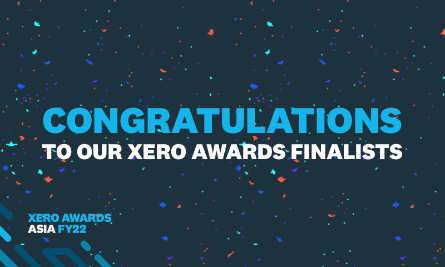 3 Dec 2021
Xero Awards Asia 2021
This award is given to Xero partners whom have proven to have the technical capabilities to implement Xero.
10 reasons why you should upgrade to Xero
About Us
Fusion ETA is a technology and digital solution firm in partnership with ETA (a firm of professional chartered accountants and advisors). We use technology as a powerful drive for transformation and innovation. Our team consist of individual with deep understanding of business, finance, regulatory compliance and technology know-how to make digital a real lever of competitiveness and performance for businesses.
Fusion ETA is a Bitrix24 Gold Partner and Xero Solution Provider in Malaysia.