A system to help you submit Data & Compliance Report - DCR FY2022
AML/CTF solution for BNM DCR submission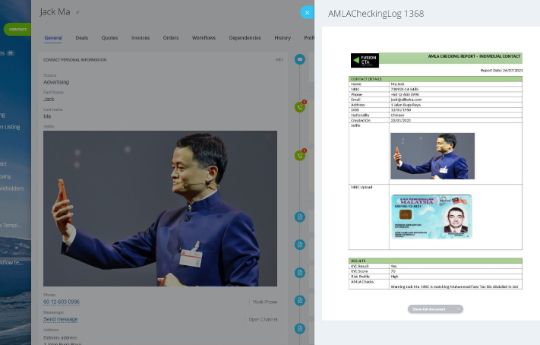 Integrated Solution
Integrated solution using existing CRM data and workflow processes on contact and company.



You can execute screening on ad-hoc basis (manually) or configure it to run periodically based on time or based on events.
Report can be use as supplementary submission as part of DCR report to BNM.
KYC & AMLA REPORTING (DCR)
System has logging in terms of when checking was done and with what information at that time.
Report are generated at contact or company level to indicate data that was checked and the KYC scoring and risk profile
The system will classify individual or corporate entity in 3 tier risk profiling; low, medium and high.
Individual or corporate entity with high risk profile will notify compliance officer and an approval process will be executed.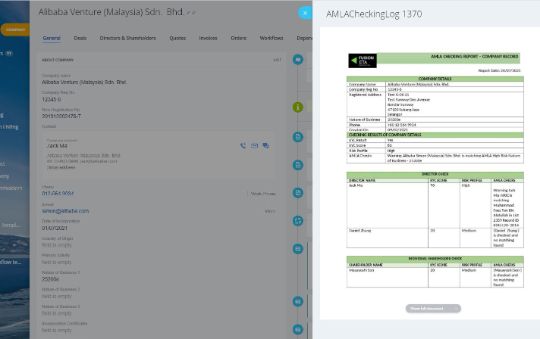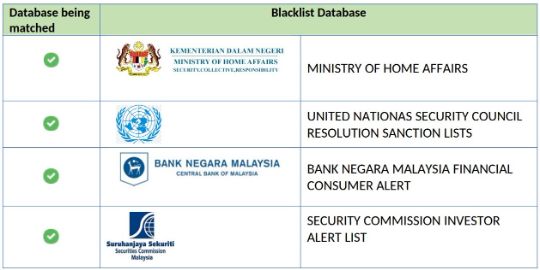 Screening Database
The system is pre-loaded with blacklist profile both individual and corporate entity published by MOHA, UNSCR, BNM and Security Commission.
Through the alert and notification provided by the regulatory bodies above, we help you to keep the list updated through the maintenance subscription.
Watch how to use Bitrix24 to perform AMLA checking
FusionETA AML/CTF Solution Is For
Lawyers, Notaries Public and Accountants
Dealers in Precious Metals or Precious Stones
Registered Real Estate Agents
Moneylenders and Pawnbrokers
Leasing and Factoring Companies
Other Non-Bank Financial Institutions
Starter
Suitable for small organization
---
---
Integrated KYC and AML solution with your customers data (CRM) in one place

Up to 500 companies records

Unlimited KYC search

1 user login
Advanced
Suitable for SMEs and growing team
---
---
Integrated KYC and AML solution with your customers data (CRM) in one place

Unlimited companies records

Unlimited KYC search

Limited to 5 users

Free support on Data Compliance Reporting (DCR)

Client evaluation and on-boarding workflow
Enterprise
For large firms and enterprises
---
---
Fully integrated office solution comprising of CRM, project/task module, virtual office and cloud drive equipped with ready-made KYC and AML solution.

Unlimited company records

Unlimited KYC search

Unlimited users

Free support on Data Compliance Reporting (DCR)




Customized workflow with automation rule

Automated email reminder, document generation and etc