PLATFORM SUBSCRIPTION
Includes local support services via Live Chat, Whatsapp or email and free online training.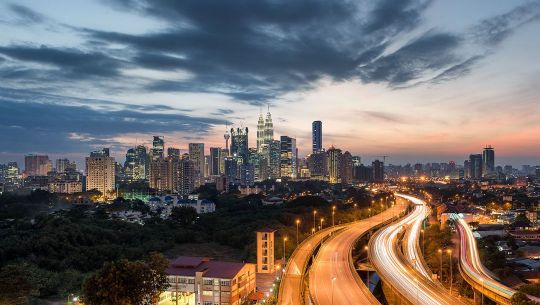 FREE

UNLIMITED USERS

ONLINE CLOUD STORAGE LIMIT TO 5 GB

LIMITed CRM CAPABILITIES CAPABILITIES

LIMITed PROJECT MANAGEMENT CAPABILITIES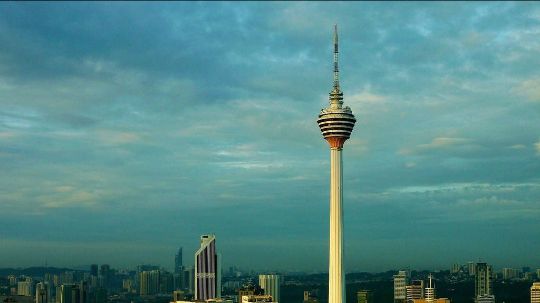 RM 6,000 PER YEAR

LIMIT TO 50 USERS

Online cloud storage limit to 100gb

WORKPLACE MANAGEMENT

COMMUNICATION CENTER

BASIC CRM CAPABILITIES

BASIC PROJECT MANAGEMENT CAPABILITIES

CUSTOMER SERVICE SUPPORT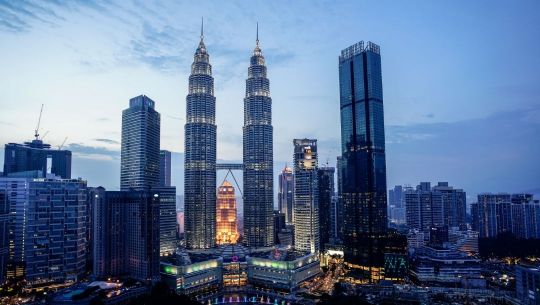 RM 12,000 PER YEAR

Unlimited users

Online cloud storage limit to 1TB

Workplace management

Communication center

Advanced CRM capabilities

Advanced Project management capabilities

HR management capabilities

Customer service support



One time implementation fees
The one time implementation fees is RM5,000. Our team will help you do the following:
Onboard your employees into system
Setup access controls (e.g. Sales Team A cannot see Sales Team B Deals)
Import contact, company, product from excel into system
Import your existing website into Bitrix site
Setup Facebook, Instagram, Telegram, LINE & Live Chat integration
Setup clock-in and clock-out features (for professional plan only)

Add-On: Incorporation, AR and AFS Solution
Suitable for Company Secretary Service Provider
Capture and manage leads
Manage customer on-boarding with checklists
Capture customer incorporation process from name reservation through post incorporation with:

automatic incorporation document generation capabilities
ability to upload SSM certificates and receipt into system
automation generation of director declaration and all other forms required for incorporation.

Once company incorporation complete, automatic flow to AR and AFS process flow for automatic scheduling of reminders and task to be performed.
Monitoring and tracking capabilities of customer status and historical data
Add-On: Telephony - Malaysia Phone Numbers
Get a local telephone number complete with IVR, call recording and extension capabilities for your business.
IVR capabilities
Call recording
Unlimited extension
Voice mail
Screen pop on matching customer phone number
Call report & statistics
Activate now for RM250 (one time setup fees) with first month free rental and RM50 call credit.
Monthly rental MYR25
Inbound MYR 0.20 per minute
Outbound MYR 0.35 per minute
For high volume calls, you can choose to subscribe to Office PBX system.
One time setup fee of RM5,000
Monthly subscription at RM700. 
1 DID number. 
Inbound call is FOC
Outbound call is RM0.13 per minute
8 channels. 4 SIP Trunk Channels. 20 extensions.
Add-On: SMS Capability
Send SMS to you client via Bitrix24 and have it tracked in the contact history.
Launch SMS marketing campaign using CRM Marketing capability. Build automation rules to auto send SMS based on completion of task.
Rental - RM10 per month
RM0.25 per SMS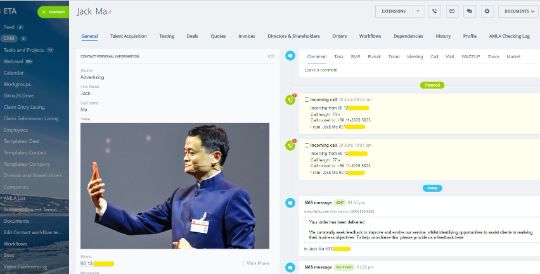 SMS in Contact History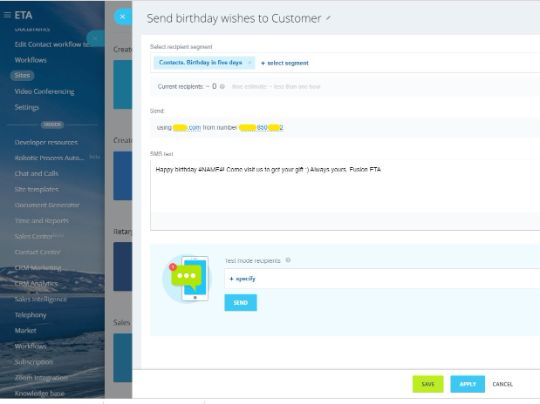 SMS Campaign