Machine and Equipment Maintenance and Warranty Servicing Software
Features
Track & monitor
equipment with Fusion CRM
Vending machines, solar systems, ice cream machine, water filters, vehicles, iOT devices, digital locks, PCs, laptops, etc.
Just key in machine serial number, purchase date, installation date, warranty date and maintenance frequency and the system will handle the reminders and task creation.
Auto send reminders to customer for scheduled service
System automatically send email to inform customer that it's time for scheduled maintenance. System can also send WhatsApp messages (add-on) with link to e-form for customer to schedule appointment.
Auto assign maintenance Task to Engineer / Technician
Engineer is notified of customer scheduled maintenance and arrange to go site to perform the servicing.
Digital work acceptance by client
On engineer mark task complete, client will receive email to accept work completion by clicking on the Approve button in the email. This will be form of a digital work order acceptance.
Track invoicing and payments
Automatically generate quote for standard maintenance for customer. Send via email or WhatsApp. Track invoicing activity till payment to ensure maintenance fees are paid.
Warranty expiry and renewal option
System automatically notify client of warranty expiry and offer extended warranty package.
Track Repair
Get information of previous repair and the parts that was replaced and the cost incurred. Use the information to perform better troubleshooting, faster and more accurate repair work.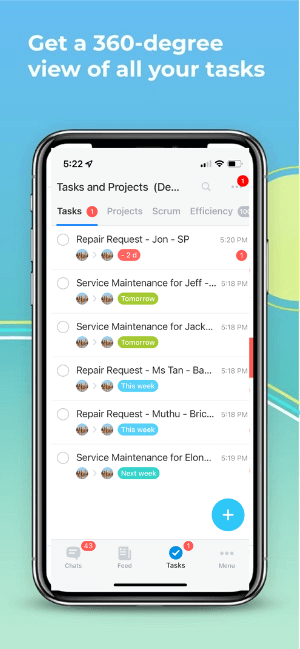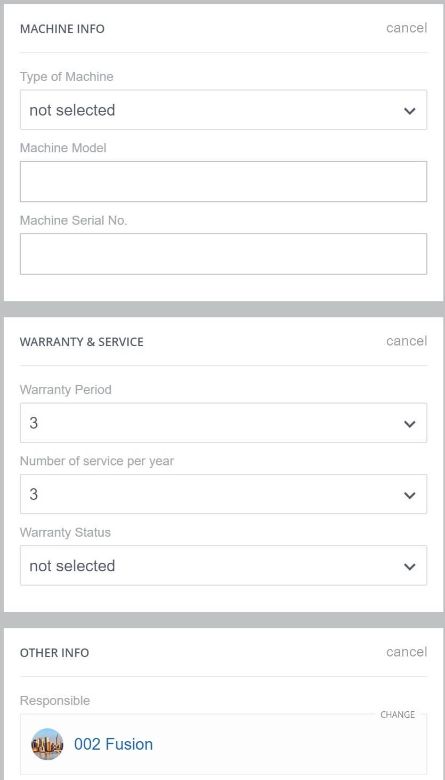 PRICING
Just MYR500 per month
For 1 user license and unlimited machine / equipment tracking. Additional user license can be expanded.
Training and Support Provided
We will teach you how to use via online training and support you throughout the subscription. Training is available in English, Mandarin or Bahasa Malaysia.
Try for FREE
Click
here
to register for a free account.