Bitrix24 for Small Business
(10 users and below)
Features
Just try

and discover ..

Bitrix24
All in one software for your business needs to manage customer data, leads, sales order, employee task and a platform for your team to collaborate.
Team Collaboration
Virtual workspace for your team to chat, share files, assign task, join video conference and share news & ideas in one platform
Task Assignment & Tracking
Create task and assign it to staff to do so that nothing left un-intended.
Track your leads and deals
Track your new opportunities generated from marketing event to ensure all follow up are done. Use deals to track your sales order to ensure fulfillment and delivery of orders.
Customer database
Store your customer information and track all communication history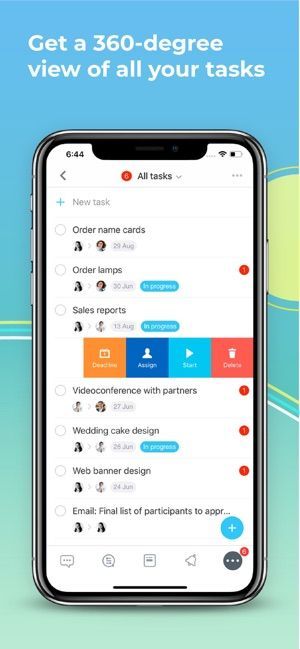 PRICING
Just RM2,800 per year
Training and Support Provided
We will teach you how to use via online training and support you throughout the subscription. Training is available in English, Mandarin or Bahasa Malaysia.
Add-on: Website and Email
Add MYR1,000 to have your website hosted in Bitrix24 with your company brand, domain name and email. Up to 10 email accounts, integrated to Bitrix24.