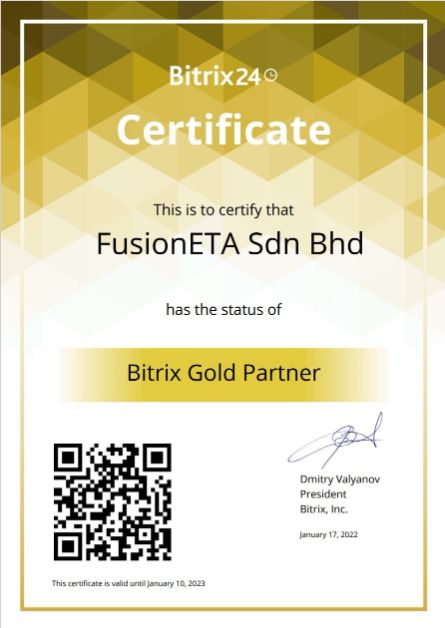 2022
We are a Bitrix24 Gold Partner
This award is given to Bitrix24 partners whom have proven to have the technical capabilities to implement Bitrix24.
Industry Knowledge
Our team consist of subject matter experts whom have delivered IT projects for various businesses in various industries. We can share with you how businesses in your industry or in other industries optimize their business processes.
Technical Capabilities
We have over 5 years of experience in implementing Bitrix24 for our clients. We will use out of the box functionality to meet your requirements and apply workaround if there is no existing function. We have done various integration of 3rd party application to Bitrix24.
Training & Advisory Service
We provide training to our client to help them in the adoption of the system. We focus on business process flow rather than the technical function.
Professional support
We have a team of Bitrix24 Consultants whom is able to assist you.